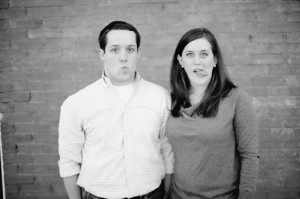 I was born and raised a Texas girl, I say y'all and fixin' to, but I grew up knowing that Kansas was just as much my family's home. I spent 4 wonderful years at KU (Rock Chalk!) and still think of Lawrence and the prairie as my little home away from home. But I've returned to Texas to make my home with my new husband.
MJ is a nickname from high school that has followed me everywhere since, and although my initials changed with marriage, my nickname just wasn't something I wanted to give up! It had become so much my identity.  During the day, I have a full time job at my family's construction company. Projects and blogging are my creative outlets! But that full time plus job sometimes means I'm not so regular with the posting.  Forgive me!
I love fixing up my house… now we are on our second home, trying my hand at baking and I am a newbie carpenter that loves watching something come to life with just my own two hands and a few power tools! I'm also of the opinion that women and power tools DEFINITELY mix… read about it here!
I'm happy you came to visit my little corner!
Want to connect more?
Follow Amusing MJ on Instagram
Follow Amusing MJ on Pinterest