This last weekend the husband and I had the opportunity to spend 4th of July weekend with my sister-in-law's parents at their place on the river in South Texas. It was a fantastic weekend to get away from the busy-ness of life and relax.  We literally did nothing but eat, sleep and swim and it was glorious.  They have a beautiful home outside of Houston on the Colorado River.  Its the perfect beachy-cottage and was an excellent place to get away!
Judy and Tommy are some of my favorite people!! Judy is one of my craft buddies, so we always get to talk crafts, DIY and quilting– she just finished Becky's t-shirt quilt and is inspiring me to get mine back out to finish!!
And Tommy– our fearless captain for the weekend is one of the best storytellers I've ever heard, he had me in stitches most of the weekend. He even let Reese drive the boat!
And I can't forget Duke, the yellow lab who is getting on up there in age (but an excellent subject for pictures!)
Tommy was also our chef for our shrimp boil (ps… de-heading and de-veining shrimp– kind of gross) which made for some awesome pictures!
And one of the few pictures I got of myself during the weekend!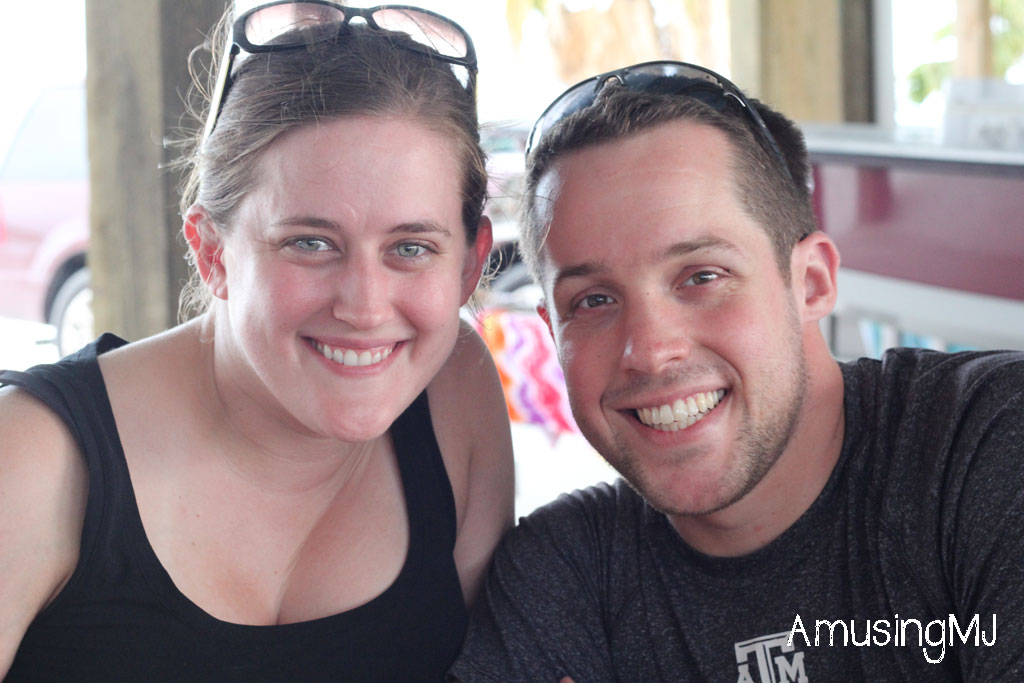 Since working on my photography skills is one of my priorities this year, I decided 4th of July would be an excellent chance to snap a few photographs and test out some long exposure photography.  I'm pretty pleased with the results!!
Fireworks and sparklers made for some pretty fun long exposure attempts:
And when we went over to the marina to watch the fireworks show, I killed some time trying to take this shot:
As I was attempting to take the shot above, lightning struck at the very end of my long exposure giving me one of the coolest photographs I've ever taken!! (ps.. all of these photos are completely un-edited)
I'm pretty sure I couldn't recreate that picture if I tried, but I'm kind of excited about it, and am thinking about finding a place to print and put it up in my house!
The 4th of July has all of my favorite things: sleep, food, friends and some family!!