So if you read the House Tour Before post you'll remember that when I moved into my house this is what my dining room looked like: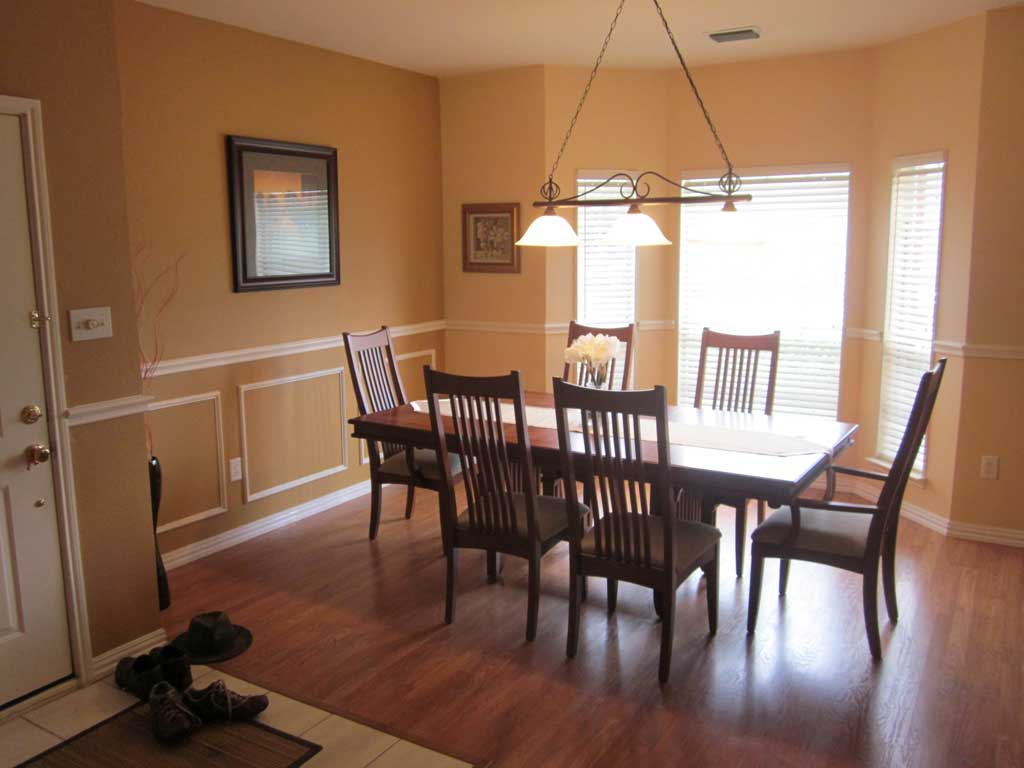 That's my front door on the left… I have this weird side entry thing going on so the windows above are facing the front of the house, but the front door is to the side.  Moving on… this wasn't exactly the color scheme I had in mind for my new house, and since it was absolutely the first thing you saw, I wanted it changed PRONTO.  (although we hadn't even met at the time I painted this room… I married an Aggie, so even if it had stayed it would be long gone by now!). Just one more before pic so you can fully appreciate the intensity of the orange… and with a peach accent wall to boot!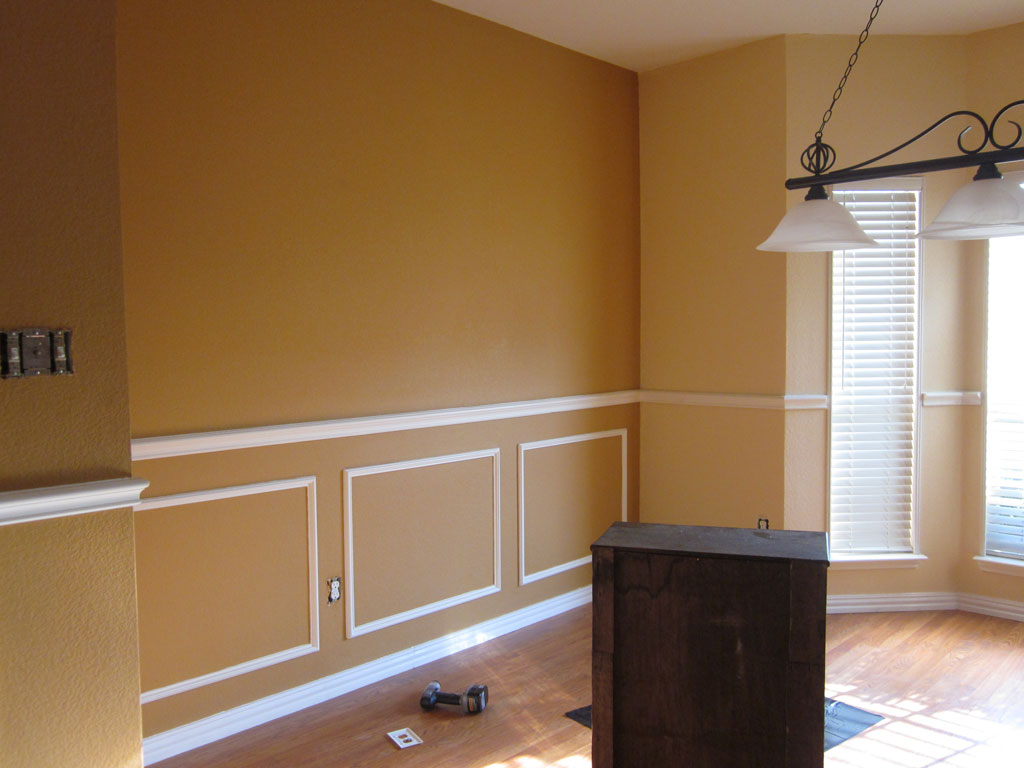 So I did what any single girl on a budget in her first house did… I bribed a couple of friends with pizza and beer to come over and help me paint the orange away.  When I explained to my friend what colors I had picked… he looked at me like I was crazy.  Even crazier when we opened the paint can… and it was SO DARK.  But I loved it, and hoped the white chair rail frames would look super crisp and tone down the dark background.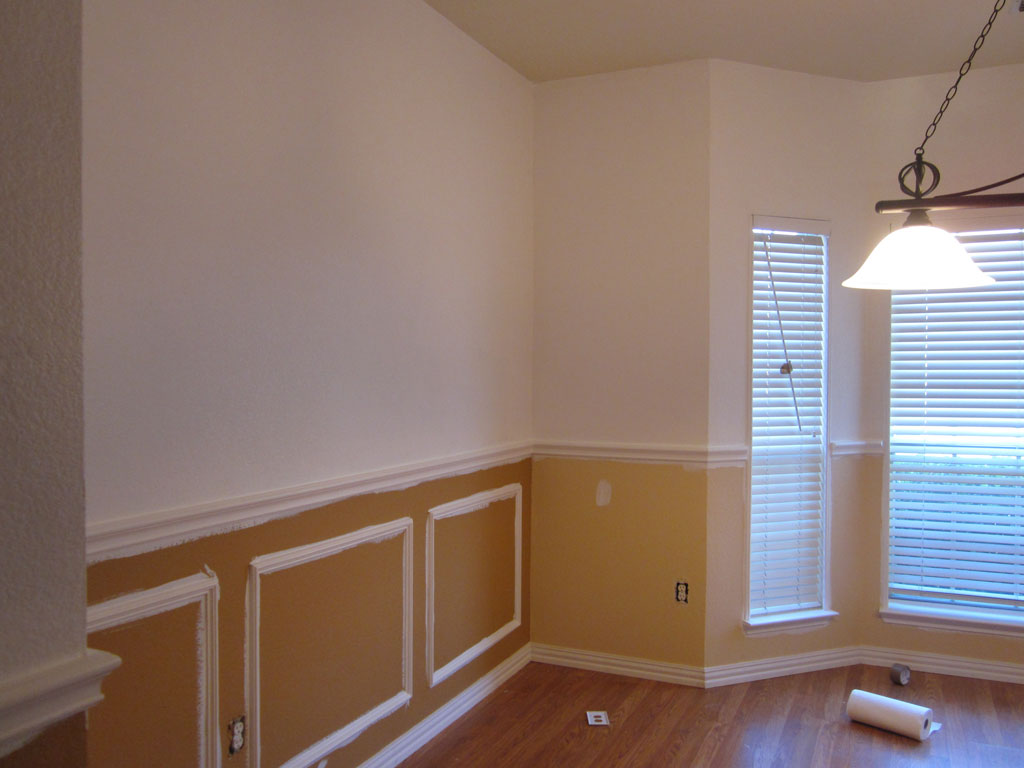 Partway through the process… you can see we painted the chair rail with the same white as the top because they were a bit yellow-y compared to the ULTRA BRIGHT WHITE paint I picked.  I now know that there are a bajillion (scientific number) shades of white out there… and ultra bright white might not be the best choice, but it looks perfectly fine…. and lesson learned.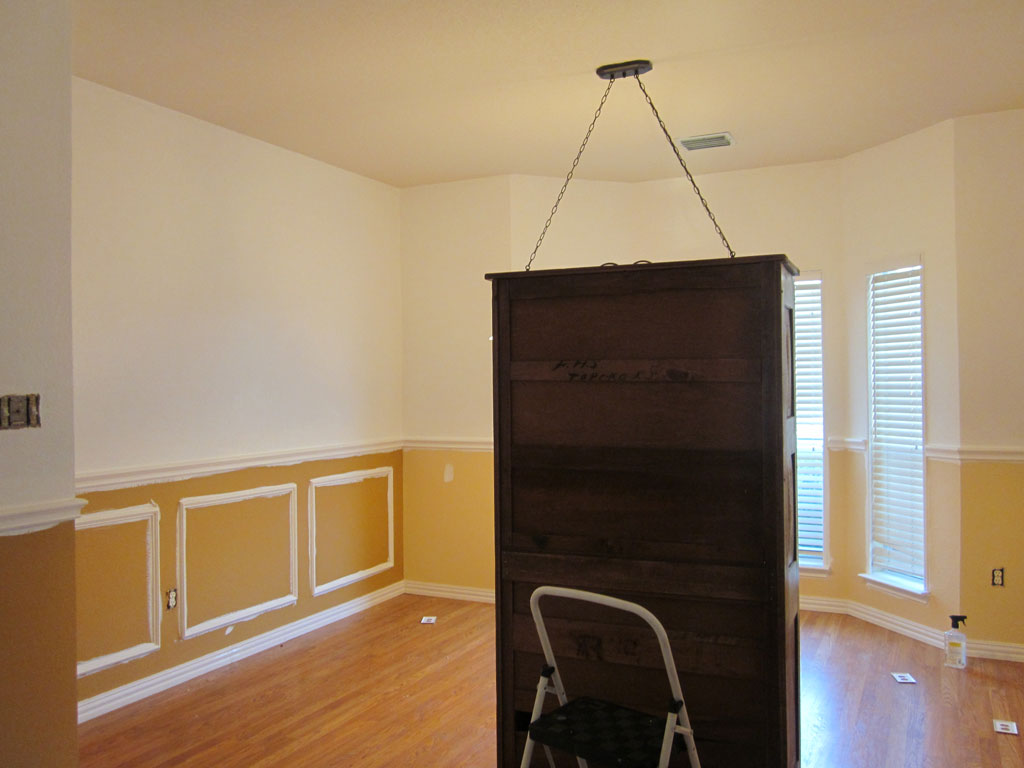 The room already looked a lot bigger with the top half painted white, now to add in the moody Navy color: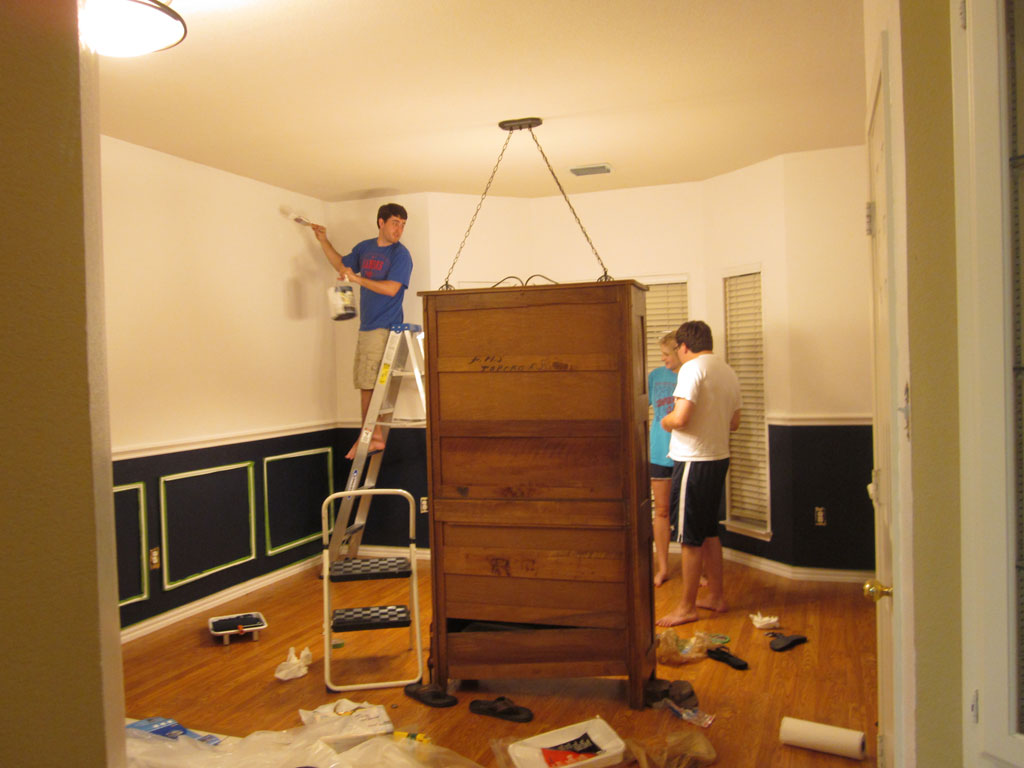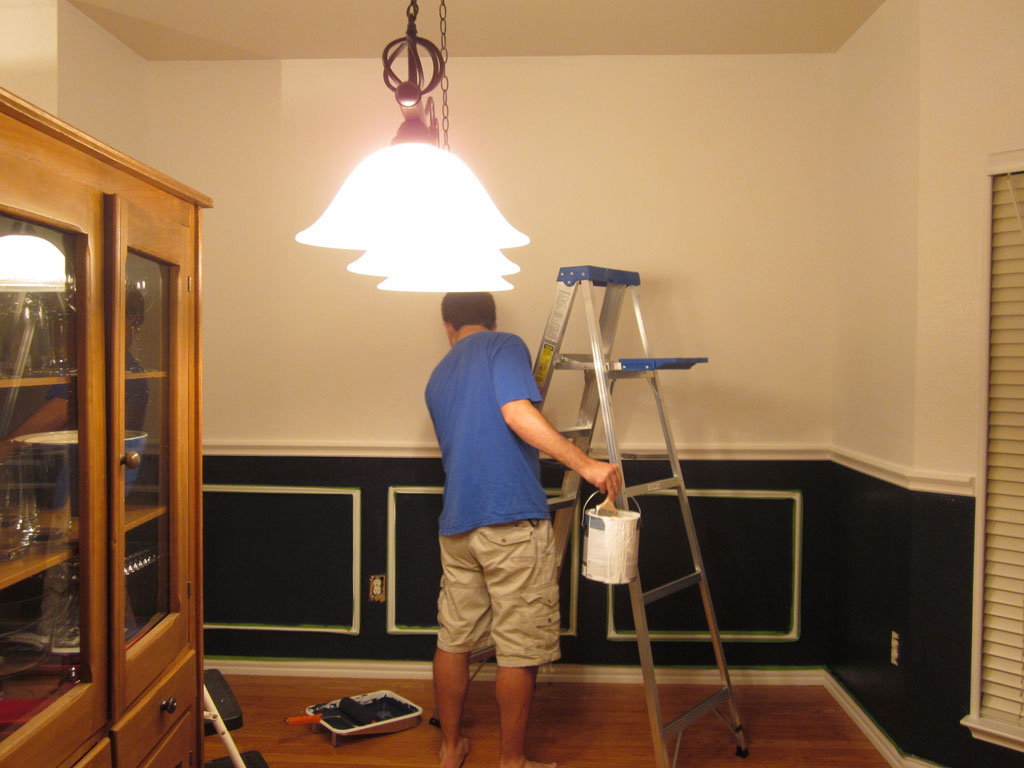 Fast forward a bit and here is how the room looks now (a bit more styled!): 
AHHHH much better! And just for comparison… one more before and after: